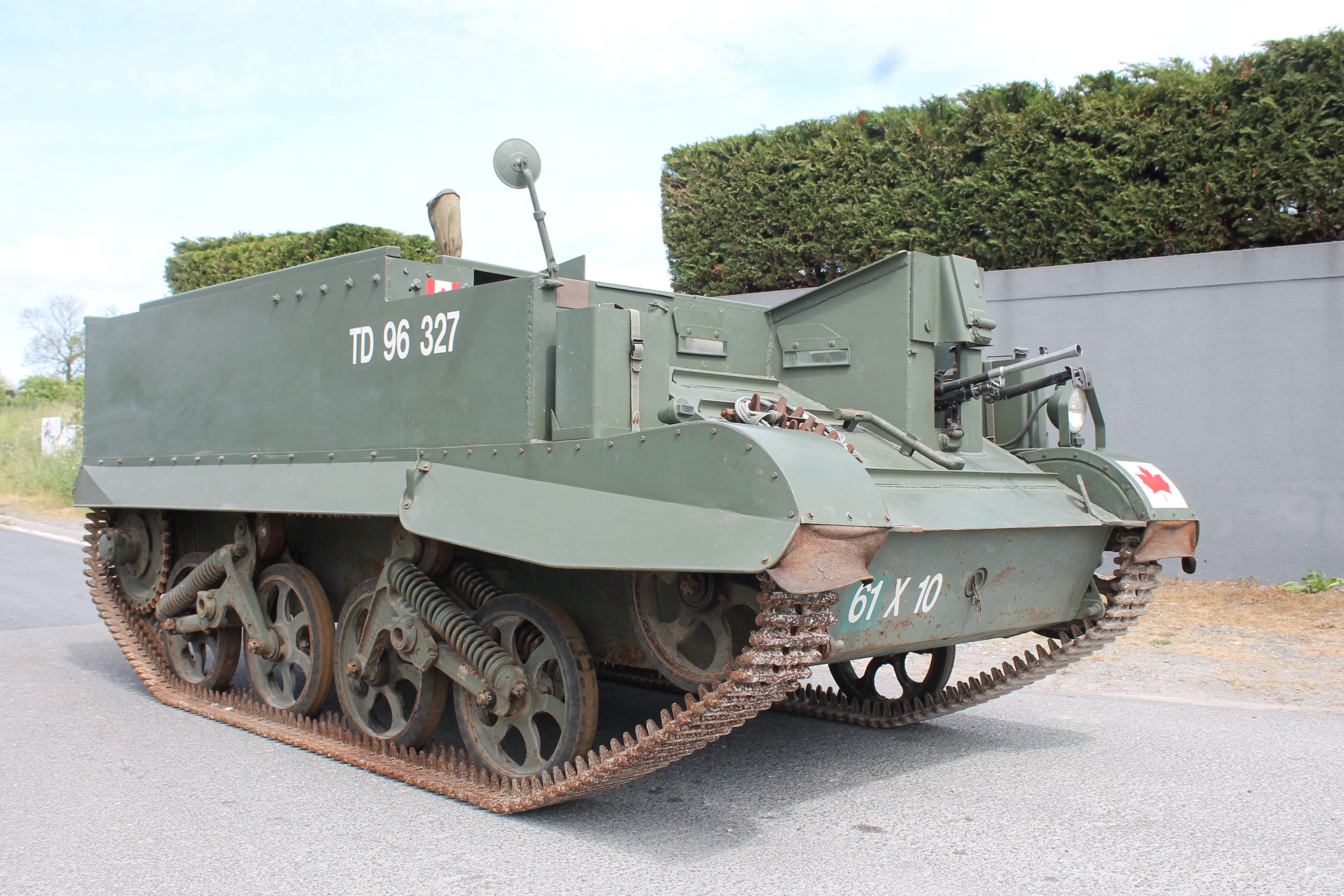 Ford T16 universal carrier – For sale
Production Ford from 1943.
Designed in 1935 and put into service in 1940, the Bren Carrier was used by the Anglo-Canadian and Commonwealth forces, not to mention the Soviets, as a reconnaissance vehicle, a troop carrier, a cannon and even a flame thrower at the end of the war.
It was built by six manufacturers, including the powerful and renowned Ford USA through its Canadian subsidiary. The Windsor is a hybrid model manufactured in Canada which takes the concept of the Loyd artillery tractor but keeps the sprocket drive at the rear.
Visually, it is recognizable with its extra roller (four instead of three) and it is, unlike those built by the British, equipped with a tarpaulin. Its more powerful engine is that of the Loyd, that is to say the Ford 239ci V8 model GAU370 of 100 hp for 3.9 liters compared to the V8 of 85 hp for 3.6 liters of British origin.
Other differences include a controlled differential steering system, different roller brackets and a longer simplified body assembled by welding by the Dominion Bridge Company. In order to increase production, the Americans in their Ford plant in Somerville near Boston also built under Lend-Lease Windsor cars with the same characteristics from March 1943 to 1945 under the name T16. This example built in the USA in 1943 has been completely restored by its owner respecting the standards of conformity of production. The Ford V8 engine and its peripherals, the dashboard with its gauges, switches and counters, the brake and steering controls, transmissions, water and oil cooling systems, the electrical and fuel systems have been completely reconditioned as close as possible to the original.
The undercarriage, wheels and steel tracks are in very good condition. The armor, mounting and accessory brackets are in good condition, the 30 cal or vickers machine gun mountings and the Bren gun (not include) in the front are present.
Price: 49 500€